Use Our Moving for FREE
When You Move In
Need a truck?
Take advantage of this great move-in special. To help you move in, Lions Den Storage will provide free use of a moving truck*.

This is just one more way of saying how much we value your business and want you as our guest. Talk to one of our friendly staff members for full details.
Call us: (801) 465-2399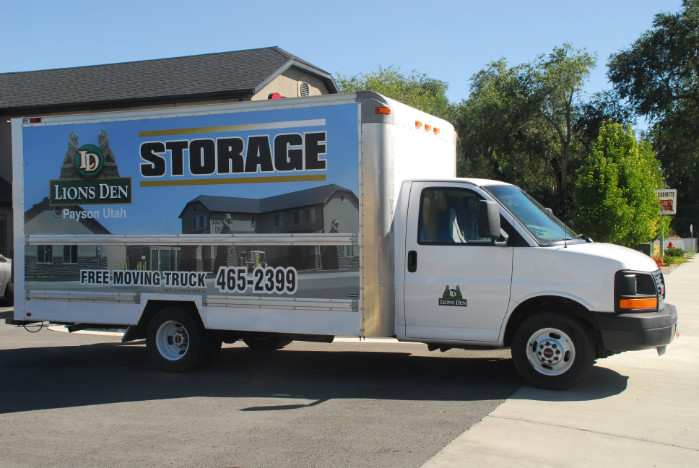 * Subject to availability.  You must rent a unit to have free use of the moving truck.  The truck is free for the first 4 hours and 30 miles.  Fuel tank must be refilled after use.  See manager for details.